Dufour 405 Grand Large - Isabelle
A Menorca Cruising favourite, featuring 3 double cabins, teak deck, fully battened main. An all round comfortable yacht that feels right at home in our turquoise waters.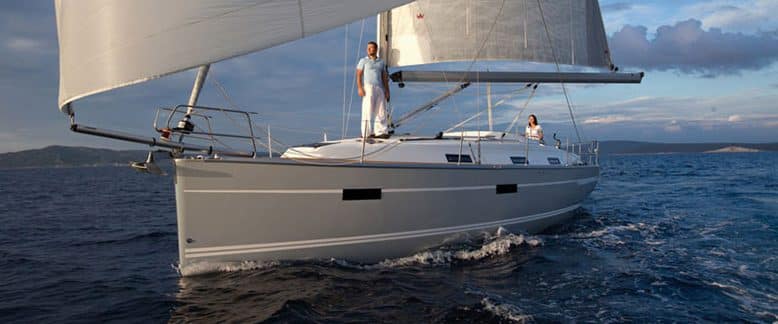 Bavaria 36 - Las Sirenas
Our Bavaria 36 Avantgarde has it all! An exceptionally easy yacht to sail, makes for a relaxing charter.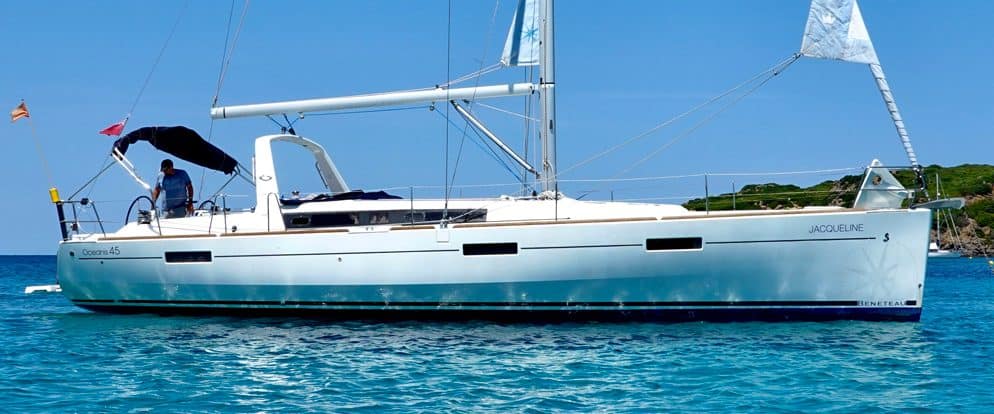 Beneteau Oceanis 45 Jacqueline
The stylish Jacqueline is a very spacious Beneteau with 4 double cabins + saloon berth, bow thruster and electric transom.
Bavaria 38 | Sa Barca
A spacious Bavaria yacht with good headroom, a large saloon and galley kitchen.
A great all round boat for flexible cruising.
Beneteau Oceanis 393 Papaya
A quality Beneteau yacht which is fast and easy to sail.
With slab reefing and teak decks.
A  Few useful links.
These icon links below are here to help you fulfill your Flamingo Yachts charter, including tourism facts, flights & hotel bookings and RYA information.