DAY SAIL CHARTERS / SAIL & MOTOR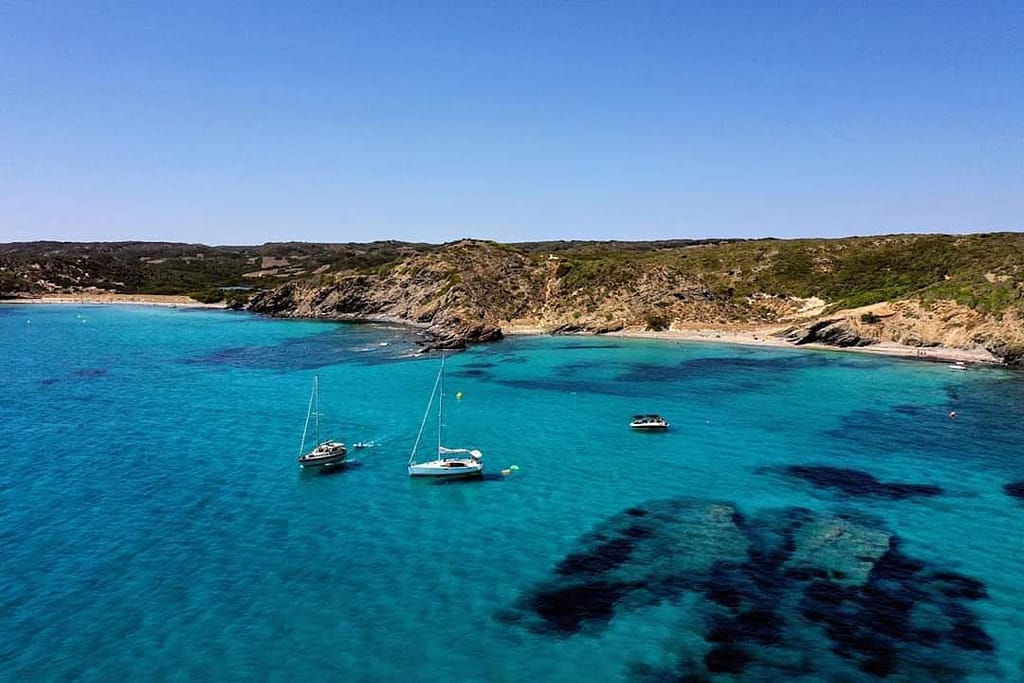 Would you like to sail on your own private yacht?
Menorca is the perfect island for sailing, so make it a holiday to remember!
Our professional Skipper will take you on a cruise from Mahón
Explore the pine fringed coastline and drop anchor in a beautiful cove for lunch
You can have fun on deck learning new skills or simply relax in the sun
Fresh Mediterranean cuisine – choose from delicious menus which include local products, wines and cava
SUGGESTED DAY SAIL CHARTERS
Exclusive Day sails from Mahón
Maximum 7 + skipper
Charter one of our sailing yachts based in Mahón. We set off from Mahón harbour and enjoy the best views of the historical buildings and fantastic villas which line the shore.

Soak in the fascinating island history, before heading out for Isla Colom or Illa de l'Aire famous for its black lizards and visited by David Attenborough.
790-950 Euros per yacht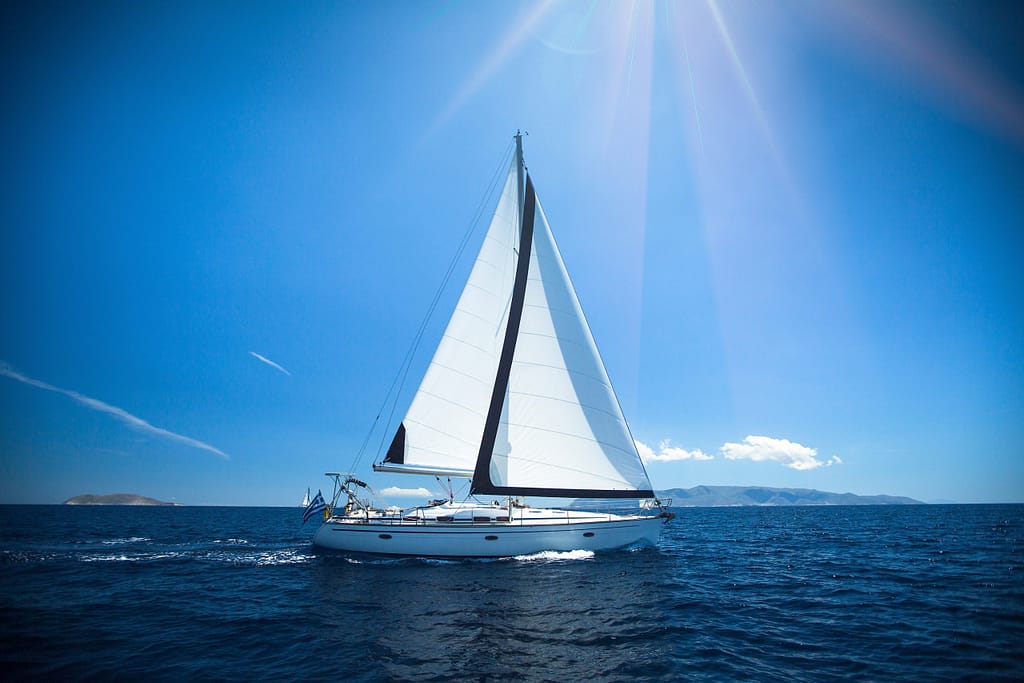 Luxury Day Sails from Mahón Harbour
Maximum 8 + Skipper + Hostess
Step on board a 45 foot yacht for a luxury day sail to remember.
You will be the envy of many a sailor as you sail along Mahón Harbour and enjoy the best views of the historical buildings and fantastic villas which line the shore.
Catch a fair wind and head out for Isla Colom, Isla del Rey, Calas Covas, Punta Prima or Binibeca.
Exclusive charter of Oceanis 45
from 1200 Euros per day
Motor Yacht Charter from Mahón Harbour
Menorquin 180 – ORCA
Maximum 10 + Skipper + Hostess.
Come on board ORCA, an 18m Menorquin Yacht and one of only 11 made. A huge amount of space to relax and unwind or swim and explore.
Discover the quiet coves and clear blue water of Menorca. Book an exclusive day out or share a sunset cruise.
Exclusive charter of Menorquin 180 from 1300 Euros per day + skipper + fuel.
Sunset Cruise from 600 Euros or 90 Euros per person.
Learn to Sail
Minimum 2 – maximum 5.

Take to the water with one of RYA Instructors and see if you have what it takes to become a sailor, especailly if you dream of selling up and sailing around the world.
Take Menorca Cruising's one day 'Introduction to Sailing' course or take a 2 day RYA Start Yachting course and receive your RYA certificate.
You will then be half way towards the RYA Competent Crew qualification if you want to go further.

One day 190 Euros per person

2 Days 350 Euros per person
"Katey, I've just returned from Menorca and wanted to say a big thank you to you and the team, and especially our skipper Jacobo for making our day really really special! My dad has not stopped talking about it since last week! It was great for him and my mum to see the island from a different perspective, by sea, and be reminded how extraordinary beautiful the island is after 43 years since their honeymoon on the island!

Jacobo was the perfect company too – please send him our best wishes and kindest regards.

We shall definitely think about doing it again – perhaps next time for a longer period to see more of the island.

All the best, Karen, Roger and Win x ".