Exciting News

As of 1st January 2022, Menorca Cruising has officially been acquired by Flamingo Yacht Charters Ltd. We, at Menorca Cruising, are really excited about being brought under the Flamingo Yacht Charters wing! We will now not only be able to carry on offering our fabulous yacht charter holidays and RYA training courses in Menorca, but we will also be able to offer our customers great deals on sailing holidays and yacht charter on the beautiful West coast of Scotland too.

Some things might start to look a little different on our website and on our paperwork, but rest assured we will still be offering the same friendly reliable service that our clients have become accustomed to. Liz, John, Andy and the team will continue to be on hand to welcome customers to our base in Mahon and to keep everything running smoothly.

Being part of the Flamingo Yacht Charters fleet will allow the local team to keep focusing on what we do best; keeping our fleet in tip-top shape and welcoming all of our customers aboard in Menorca.
Commenting on the new business structure, Flamingo Yacht Charters Director, Peter Stienlet, said;

"We were looking for a new European base to expand our business further and Menorca Cruising has just the right mix of elements that make the company a great fit for Flamingo Yacht Charters. An established business with a loyal customer base, great on-site team, fantastic location and strong potential for growth made Menorca Cruising the best choice for us. We are thrilled to have added Menorca Cruising to the Flamingo Yacht Charters portfolio and look forward to working with the existing team to grow and develop the business further. For me, the most exciting thing is that we can now offer our customers the perfect sailing holiday in Menorca and Scotland – two iconic sailing destinations!"

Learn more about sailing and yacht charter in Scotland from our base at Largs Yacht Haven on the Firth of Clyde:


Flamingo Yacht Charters, Scotland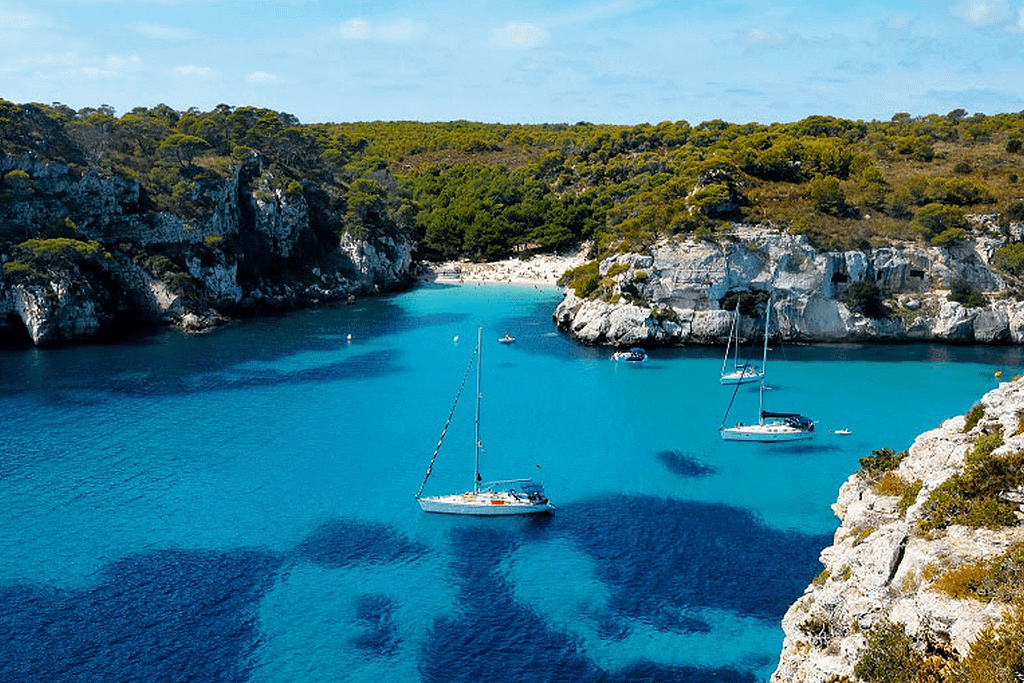 Menorca Cruising
Visit our Office at: Menorca Cruising
Moll de Llevant 303, Port of Mahón, Mahón de Menorca, 07701, Balearics, Spain.
Tel: 0034 660 647 845 – Elizabeth Parr, Bookings & Administration
Tel: 0034 609 85 11 86 – John Davies  |  Principal & Chief Instructor
Email: [email protected] |  for latest dates & information.
Our Yachts have moved to the best location in the Port of Mahón!!! Pantalan C – Marina Mahón