MEET THE TEAM
Menorca Cruising RYA Sailing School
Our first class RYA sailing school is based in Mahon harbour in Menorca. We offer RYA sail and power boat courses in a safe and friendly environment. Mahon harbour offers the perfect location for teaching beginners to sail or handle a power boat and the safe, picturesque anchorages and harbours of Addaya, Fornells and Ciutadella are ideal destinations for new skippers making their first passage plans under instruction. A course with Menorca Cruising promises an action-packed experience in beautiful surroundings on a modern sea-worthy boat all under the watchful eye of one of our highly qualified and experienced instructors. You will leave the course feeling confident about your new skills and with plenty of memories of the amazing beaches, harbours, anchorages and sailing waters of the fabulous island of Menorca. 
Andy Hutton is the Principal of our sailing school and is also our Chief Instructor. He has a wealth of experience in instructing students of all ages and a solid background in yacht maintenance. He makes sure that everything runs smoothly and that all of the boats are kept in tip top condition. We also use a small number of hand picked sailing and powerboat instructors who all possess the required experience and teaching skills to ensure you have a safe and enjoyable learning experience here in Menorca.
Flamingo Yacht Charters, Bareboat Yacht Charter in Menorca
With around 20 years of experience of offering bareboat charter in Menorca, we can offer a fantastic yacht charter and sailing holiday experience to anyone looking to sail in the beautiful waters of the Mediterranean. Our wide choice of yachts based in Menorca are modern, spacious and well-maintained and our friendly staff are always on hand to assist  before, during and after your charter. 
 Booking a bareboat charter is also a great way for our newly qualified RYA Day Skippers to embark on their first bareboat charter at the helm in a familiar location. Our charter yachts are available to book from March until November and we then spend the winter months maintaining them and caring for them to ensure that your holiday is as enjoyable and trouble free as possible.
MEET THE CREW AT FLAMINGO YACHT CHARTERS, MENORCA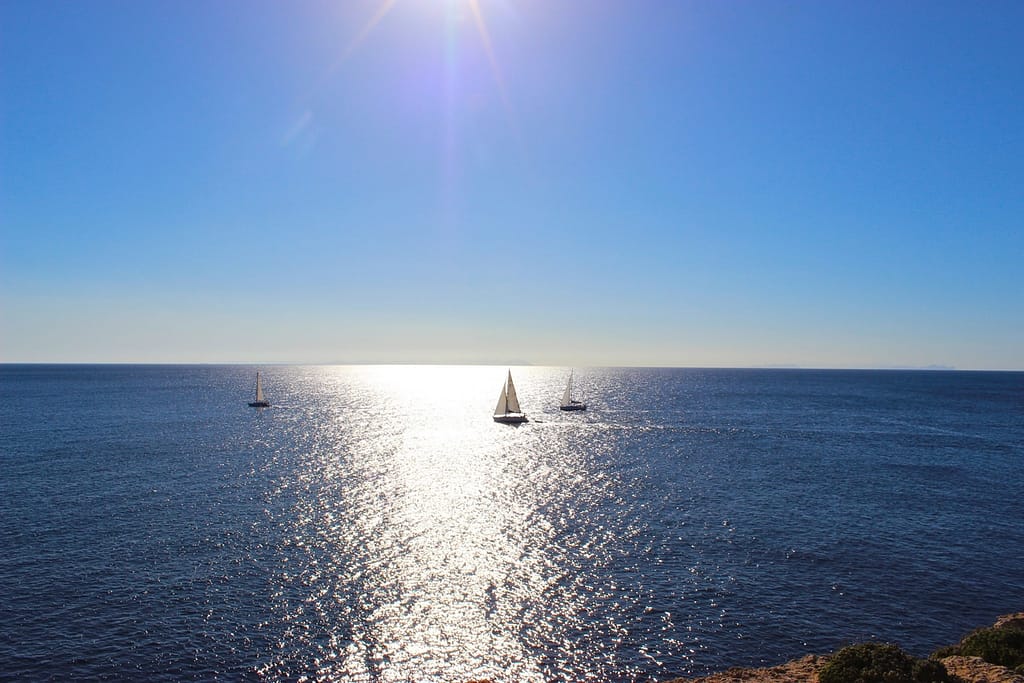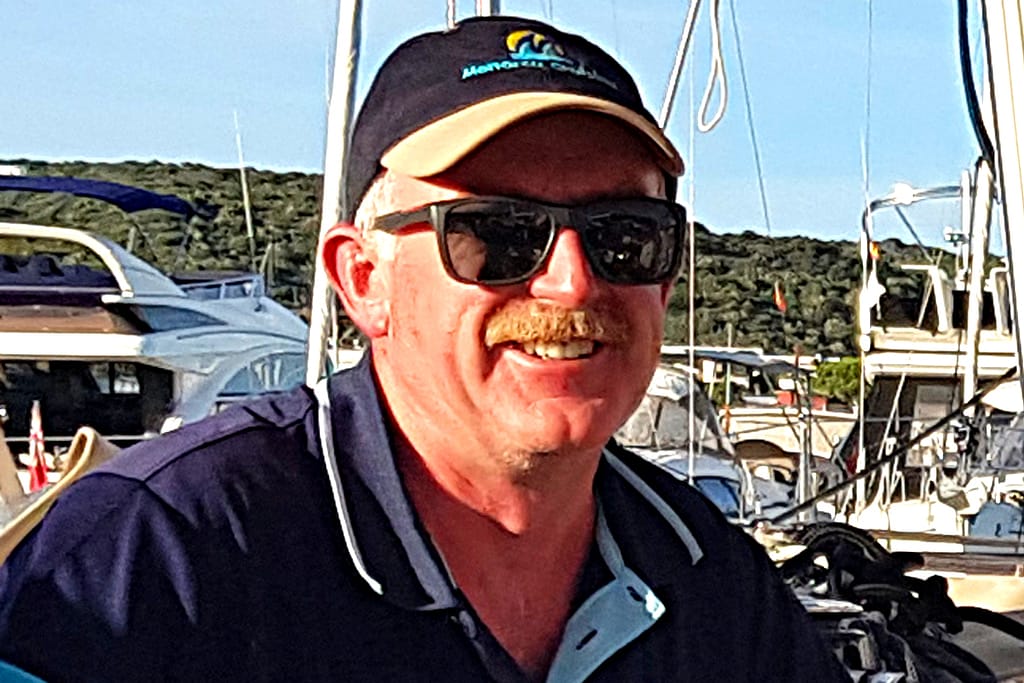 Andy – Principal & Chief Instructor – RYA Sail & Power Courses
Andy is a Yachtmaster Instructor, Powerboat Instructor, RYA Diesel Instructor and SRC (VHF) Assesor and has been teaching sail and power courses at Menorca Cruising since May 2015. He is extremely popular with his students and is an essential and highly valued member of the team. 
Andy lives and works in Menorca all year round ensuring that our boats are maintained to the highest standards. He is also a qualified automobile engineer which helps him to efficiently take care of major refits, routine maintenance and all aspects of repairs on board.
Andy is from Edinburgh, Scotland and has cruised and raced extensively with his family on the West coast of Scotland. In his free time he has also chartered in the Mediterranean and Caribbean and sailed with his wife from Scotland to Spain. He now now keeps his Oyster 406 in Menorca.
Andy is the Principal of our RYA training centre and ensures that everything runs smoothly. He is also our Chief Instructor and is often found on the water calmly coaching students through their RYA courses and making sure that they get the most out of their sailing or powerboat experience in Menorca.
Charter Support Team:

Email: menorca@flamingoyachts. com
or call 0034 691 140414
Katherine Rowberry – Katherine is in charge of our office and makes sure that everything runs smoothly. With great customer service skills and an in-depth knowledge of our fleet, Katherine will ensure that you have an amazing sailing experience with us.
Laly Sintes – Laly ensures that our boats are spotless inside and out and that our charter guests have all the extras they require. Laly is from San Clemente in Menorca and she had many years of experience working at Pedro's Boat Centre before joining Menorca Cruising.
Sofia Benzid – Sofia is here to help all our clients with their bookings and to welcome them and look after them in Menorca. Sofia has lived in Menorca for many years and she speaks fluent French, Spanish and English.
Cristina Trujillano Pons – Cristina is well known amongst the sailing community in Menorca. She will be on hand to assist you with your handover and can answer any questions that you may have about your chosen yacht. With a Masters in Tourism, a solid sailing and racing background and speaking 5 languages Cristina is a very capable member of the Menorca Cruising team.