RYA DAY SKIPPER (practical)
Practical Sailing Courses in the Mediterranean
RYA 5 Day Practical Course
A course for aspiring skippers who already know how to sail and have basic navigation skills. Learn boat handling skills and skipper on short passages, with the instructor on hand to give advice and encouragement and ensure your safety. Experience being in charge, taking credit when it all goes well and being responsible when it doesn't. The course qualifies you for the International Certificate of Competence (available to British Citizens and residents), which is often required if you sail or charter in European countries.
Before this course we expect you to have completed the RYA Competent Crew course or to have gained experience through other means. Dinghy sailing and crewing on yachts all build valuable knowledge. You must also have a sound understanding of the theory behind the practice. We recommend that you complete the RYA Day Skipper Theory course. This must be completed before attending the practical course unless you already have the knowledge through other means.
CONTENT: Preparation for sea, deck work, navigation, pilotage, meteorology, rules of the road, maintenance and repair work, engines, victualling, emergency situations, yacht handling under power, yacht handling under sail, passage making, night cruising.
During the course in Menorca we explore beautiful unspoilt coves each lunchtime. Evening stops may enable us to visit the pretty old fishing harbour of Fornells, famous for its great seafood restaurants, in Addaya or the old capital, Ciutadella.
Duration: 5 days
No of Students: 4/5 maximum and 2 minimum
Accommodation: 5 nights aboard
Qualification achieved: RYA Day Skipper / I.C.C. Cert.
Pre-Course experience: Day Skipper Theory, 5 days, 100 miles, 4 night hours on board a sailing yacht
FEES (including Spanish Tax)

Price per person in shared cabin / saloon berth
FEES (including Spanish Tax)

Private Cabin (single occupancy)
Family / Private Charter with tuition (including spanish tax)

Price may vary acording to size of family or private group
Please note that we will always try to find you a suitable cabin mate for your course. Berths are in a shared double cabin or saloon berth. If you would prefer to guarantee that you will not be sharing with anyone, you can choose to book a private cabin.
WHAT YOUR FEES INCLUDE
Fully qualified professional instruction and all safety equipment
Accommodation on board for 5/6 nights
Fresh Mediterranean cuisine for lunch each day
Fuel
Mooring fees in Mahón Harbour and Fornells
Freshly laundered sheets and bedding
RYA cruising Log Book G15
WHAT IS NOT INCLUDED
Flights (2.5 hrs. duration)
Mooring fees away from Mahón Harbour & Fornells. Anchoring options available
Holiday insurance (You need normal cancellation, lost cash etc. Please show details on your booking form)
Shore based accommodation (Accommodation options)
5 Day RYA Day Skipper Non Tidal Practical Course Syllabus
The Day Skipper course teaches pilotage, navigation, seamanship and boat handling up to the required standard to skipper a small cruising yacht safely by day in non-tidal waters with which the student is familiar.
Preparation for sea
Is able to prepare a yacht for sea, including engine checks, selection of sails, securing and stowage of all gear on deck and below
Deck Work
Can reef, shake out reefs and change sails to suit prevailing conditions Can prepare an anchor, mooring warps and take charge on deck when mooring alongside, coming to a buoy, anchoring, weighing anchor and slipping from a buoy or alongside berth
Navigation
Is proficient in chartwork and routine navigational duties on passage including:
– Taking and plotting visual fixes
– Use of electronic navigation equipment for position fixing
– Use of waypoints
– Working up to EP
– Estimating tidal heights and tidal streams
– Working out course to steer to allow for tidal stream, leeway and drift
– Knowledge of buoyage
– Maintenance of navigational records
– Use of echo sounder and lead line
Pilotage
– Can prepare and execute a pilotage plan for entry into, or departure from, harbour
– Understands the use of leading and clearing lines
– Use of transits and surroundings as aids to pilotage
Meteorology
– Knows sources of forecast information
– Can interpret shipping forecasts and use a barometer as a forecasting aid
Rules of the road
– Has a working knowledge of the International Regulations for Preventing Collisions at Sea
Maintenance and repair work
– Understands and is able to carry out maintenance tasks
– Knows the properties and uses of common synthetic fibre ropes
Engines
– Knows how to change fuel and water filters, pump impeller and to bleed the fuel system
Victualling
– Understands how to victual a yacht
Emergency situations
– Is able to take correct action as skipper for recovery of man overboard
– Understands distress flares and how to use a liferaft
– Can operate a radiotelephone in an emergency and send a distress message
– Understands how to secure a tow
– Understands rescue procedures including helicopter rescue
Yacht handling under power
– Can bring a boat safely to and from an alongside berth, mooring buoy and anchor under various conditions
– Can steer and trim sails effectively on all points of sailing
Passage making
– Can plan and make a coastal passage, taking account of relevant navigational hazards and limitations imposed by the type of boat and the strength of the crew
Night cruising
– Has experienced sail cruising at night, including leaving and entering harbour. Understands the special consideration for pilotage plans, keeping a lookout and identifying marks by night
Seasickness
– Working efficiency is unaffected/partially affected/severely affected by seasickness
Helmsmanship and sailing
– Understands the basic principles of sailing and can steer and trim sails on all points of sailing
– Can steer a compass course, under sail and power
General duties
– Has carried out general duties satisfactorily on deck and below decks in connection with the daily routine of the vessel
"Andy was an extraordinary instructor calm, informed with a reflective style of teaching. You are very lucky to have an instructor of such merit".
Excellent instructor
"Andy was an excellent instructor, I feel my knowledge. instincts for sailing and wind and my approach to sailing improved dramatically. He is the perfect combination of an instructor who takes his subject very seriously with discipline and someone who is passionate and finds the fun in what he teaches".
A big thank you.
Four years ago you helped us to start our sailing adventure with a competent crew course. A year later, a day skipper course, designed specifically around the needs of a husband and wife team to short-handed sail in safety paved the way for our first Yacht.
We shall greatly miss the beautiful island of Menorca but perhaps more we will miss the professional, honest advice and a sense of humor that prevailed no matter what!!
Thank you again for flattening the learning curve in such a nice way.
Great week sailing
"I had a great week. Andy dealt with all our different levels very well making sure everyone got to try everything. I was never made to feel stupid and he answered all of my questions. I feel much more confident than at the beginning of the week".
"I was very impressed with Andy as an instructor. He was extremely thorough and very flexible in his teaching based on the conditions. He allowed us to go beyond the Competent Crew syllabus and helped with further work that would be useful for Day Skipper. The room was better than expected. I would definitely recommend to friends to come here to do similar courses and will return if I charter a yacht".
"Andy was a very knowledgeable instructor with the patience of a saint! Thank you for a great week".
Loved the Day Skipper Course
"I absolutely loved the course and made some really fantastic friends. I am completely smitten with sailing now and plan to do my Day Skipper Theory in September. Hopefully will return to do the practical next summer, and perhaps talk some of my friends into doing the competent crew at the same time. Thanks for a brilliant holiday"!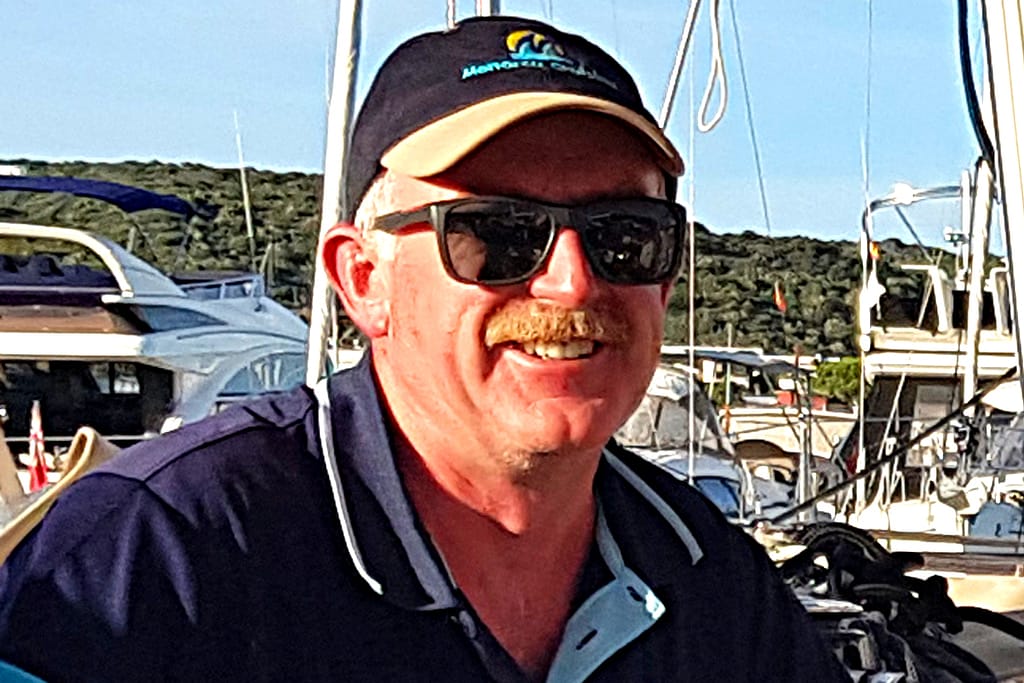 Andy
RYA Principal & Chief Instructor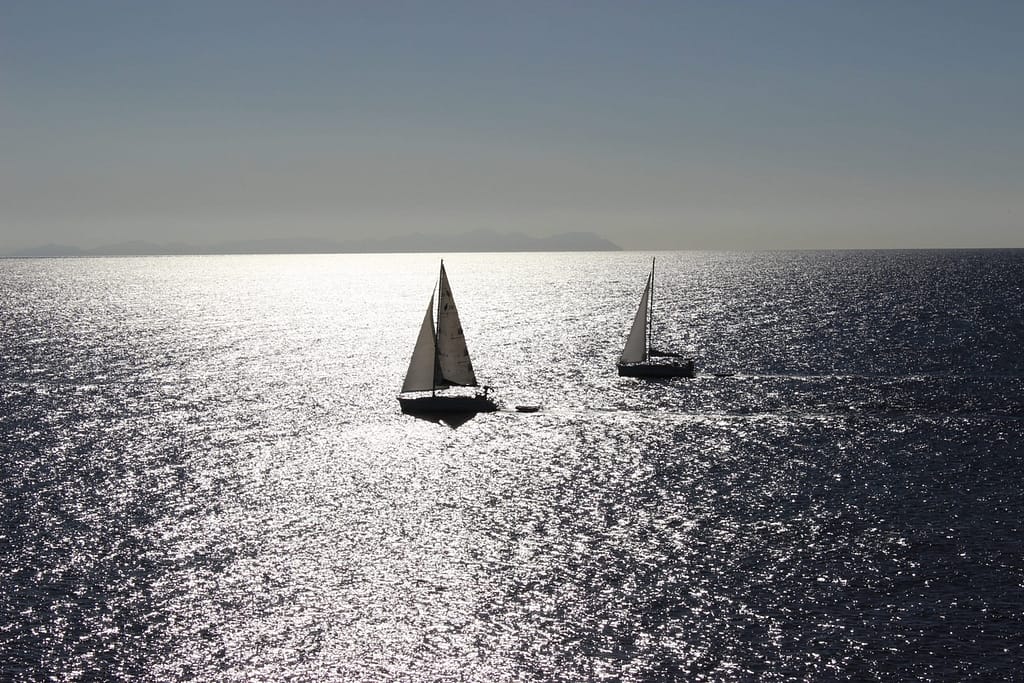 RYA Sailing Courses
Comp Crew, Day Skipper & More
Support Team
Charter & Boat Preparation